The National Premier Soccer League (NPSL), is proud to announce that Northern Virginia United FC (Leesburg, VA), has joined the league as an expansion team.  The club will compete in the Northeast Region's Mid-Atlantic Conference.
"We are thrilled to add another NPSL team in Virginia," NPSL Chairman Joe Barone commented. "Our Mid-Atlantic Conference continues to grow and our fans and supporters should be very excited about Northern Virginia United."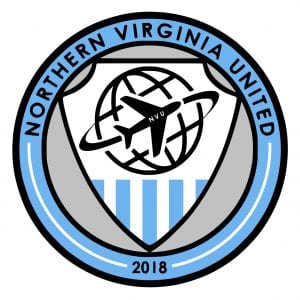 The leadership of Northern Virginia United includes President Liam Hogan and General Manager/Vice President Chris Welsh.
Hogan has dreamed of starting an NPSL team since he was 17 years old.  He has been involved as a player in the area for his entire life, including as a member of the first-ever boys Loudoun Soccer Club team to win a VYSA State Cup.  His firsthand perspective as a player in the region will be a major asset in leading Northern Virginia United.
Welsh is an experienced coach with experience at BW Advanced Soccer and BRYC.  He assisted with the BRYC 99 team that won a national championship and regularly works with U-12 through U-18 BRYC players that aspire to play in college.  He holds the USSF "E" and "F" licenses and is currently working towards a "D" license.  He was a U-19 State Cup winner, played collegiately at both VCU and Wofford, and was an All-Met selection by The Washington Post after his senior season at Battlefield High School.  He also played in the Livingston F.C. Pro Academy from U-12 through U-14.
"We hope the addition of our club in Northern Virginia will supplement the existing NPSL Mid-Atlantic Conference and provide another quality opponent in the already talented conference," Hogan added. "We are also centrally located which is great for travel logistics. Beyond that, Northern Virginia United hopes to capture the attention of fans in one of the strongest soccer markets in the country while promoting the increasingly common vision of improving American soccer by growing the game in a sustainable way from the local community level and up. Over the next few years we also plan to have the club transition to becoming partially supporter-owned, which will allow the people who make the club possible to have a meaningful voice."
Home matches will be played at Cropp Metcalfe Park at Evergreen Sportsplex in Leesburg, Virginia. The 1,300-seat stadium features a FIFA One Star certified playing surface.  The stadium has a center concourse which features several flat screen televisions, comfortable seating, a sports store, and a restaurant.  It also has a spacious second-tier party deck and skybox.
"The expectation for our inaugural season is that we will lay a strong foundation and establish meaningful relationships by offering a memorable and exciting matchday experience which we believe will be critical for the club to experience sustainable growth," Hogan continued. "We also expect to field a team that plays with passion and style while fighting for every inch."
More information about the club can be found at northernvirginiaunited.com or by following the club on Instagram (@NVUFC), Facebook (@nvufc), and Twitter (@NVUFC).
"We feel that the NPSL is a natural fit for Northern Virginia United since the league has consistently been adding new clubs with similar visions for growing soccer in America by strengthening communities through the game and working to offer more valuable opportunities to deserving players with the ultimate hope of seeing the U.S. Men's National Team win the World Cup," Hogan concluded.