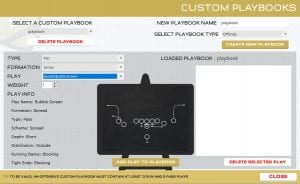 I remember with great fondness the brilliance of EA Sports' NCAA Football series.  I had every edition, dating back to NCAA Football 98.  Every summer, I would be among the thousands of gamers that would eagerly await the newest version.  NCAA Football 2014 would be the last installment in the series after some difficult licensing issues clouded the situation.  Since then there has been nothing significant in terms of college football games, console or PC, simulation or action.
That all changed when Wolverine Studios entered the market.  Today they offer great simulation games in college football, pro football, college basketball, pro basketball, and golf.
Draft Day Sports: College Football 2018 and Draft Day Sports: Pro Basketball 2018 are the latest offerings and they both are world-class in every regard.
My favorite part of EA's NCAA Football game was Dynasty Mode and Draft Day Sports: College Football 2018 is a beefed up version of that.  You can manage every part of a college football program: rosters, schedules, recruiting, depth charts, and even more.  Every step is robust and full of options for customization.  Simply put, you can make this game your own.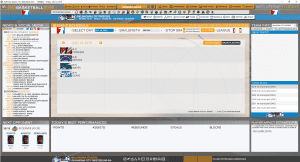 Draft Day Sports: Pro Basketball 2018 is a great way to get involved in the ranks of professional basketball.  You get to be involved in every part of a franchise, including D-League affiliates, summer league, player signings, scouting, squad rotations, trades, and staffing.  It has more depth than NBA 2K or NBA Live can offer, a great choice for those that need a little more.
Both games are very reasonably priced at $34.99, especially the hours of enjoyment you will gain from these products.  These are games that  you can play for weeks and months until next year's edition comes out.  It's your chance to be the coach or GM you've always wanted to be and an opportunity to taste a little nostalgia along the way.