For some people filling out a bracket or watching dozens of games for March Madness is enough.   For some of us we want to be more more involved.  Draft Day Sports: College Basketball 2018 offers the opportunity to do more.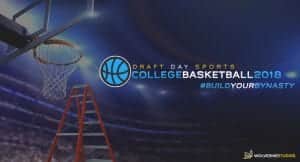 This game is pure joy for those that have dreamed about managing a college program.  You can customize just about everything.  You can adjust the recruiting difficulty, job pressure level, and even enable illegal recruiting (gasp!).  You can customize your association, conference, and coach.  The latter can be customized in eight categories.
Once you become the coach you always wanted to be, you can search for available jobs.  Do you want to be a perennial contender fighting for a national title or a basement dweller clawing into respectability? The choice is completely yours.
The recruiting process was most exciting for our staff, getting a chance to shape a program at its core was a special experience.  You can recruit at the state, national, and even international level.  It's absolutely brilliant and gives you serious respect for those that do it in real life.  Well this is almost as good as real life.  There's film, travel, calls, visits, and camps that can be scoured for the next big thing.
Considering it's March, you have the ability to create your custom tournament as part of a season that you designed. Your regular season play can take place in the conference and division of your choice.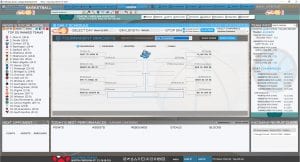 You have control of everything, including your program's future and your ambitions for the next big job.
We have to say that Draft Day Sports: College Basketball 2018 is our favorite offering from Wolverine Studios.  It recalls great memories of playing NCAA games on PS2 and PS3 back in the day when those games actually existed.  The gaming landscape has certainly changed when it comes to college sports, but Wolverine Studios have adapted and evolved with the times.
The end result is a world-class game that will be enjoyed by the masses, whether you are a hardcore college hoops fan or just someone who enjoys the allure of March Madness.